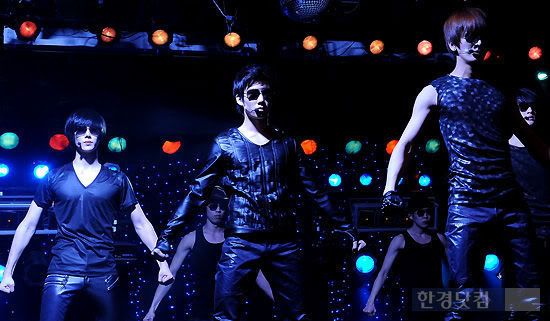 Open World Entertainment's new boy group, X-5, is already showing signs of becoming the next Hallyu star just a few weeks into their debut.
They've been receiving numerous international love calls since the release of their debut single, "Xenos." Now that they've completed their round of debuts on music programs, love calls from Japan, Indonesia, and Singapore are reportedly becoming more frequent.
Representatives stated, "Prior to X-5's debut, they've been receiving a lot of love calls from K-Pop fans overseas. Their video teasers have received international interest, and now that they've finally completed their debut performances, they're receiving a lot of requests to perform at K-Pop events."
They continued, "Japan has especially taken an interest in X-5. It is true that we've been receiving advancement opportunities from big Japanese companies."
Although they're considering the offers, representatives stated that they will be waiting a bit, as the boys have only just debuted.
Credits : Allkpop